Trusted and experienced world leading security solutions manufacturer and supplier
security solutions
Learn more about Kaso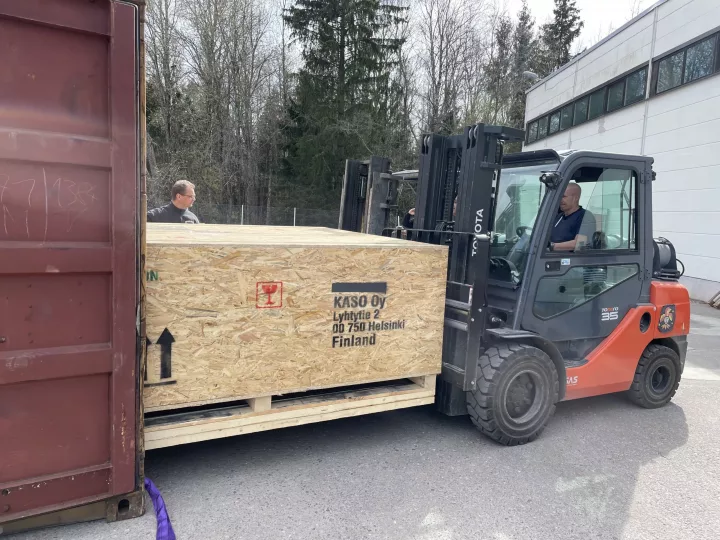 A special vault door has left the building!
We sent a wider and heavier vault door than usual for our export customer.
Read more
Tested Kaso Security
Kaso offers tested security solutions for the protection of all kinds of valuables and data against burglary, fire and other possible threats. Our products include safes, fireproof cabinets, vault doors, strongroom elements, safety deposit lockers, key-storage solutions, security doors and clothes lockers and wardrobes. Kaso services are also prepared to advise on planning, installation, service and maintenance.
Kaso is a member of the EUROSAFE association and European Certification Board – Security Systems (ECB-S).
We have over hundred years of experience in manufacturing and supplying security solutions and our goal is being the preferred supplier for our customers supplying always the best possible solutions and services.
Welcome to Kaso, the leading security solutions manufacturer and supplier. We specialize in providing high-quality security solutions for the protection of valuables and data against burglary, fire, and other possible threats. Our product range includes safes, fire safes, vault doors, strongrooms, and safe deposit lockers.
At Kaso, we have over one hundred years of experience and know-how in physical security solutions, making us experts in vault and strongroom, safe deposit locker, and safe manufacturing. Our services include advising on planning, installation, service, and maintenance to ensure that our customers receive the best possible support from us.
We believe that quality is paramount, which is why our operations are based on ISO 9001 quality management systems. Our systems are audited regularly by both in-house auditing teams and external consultants to ensure that we maintain the highest levels of quality in all of our manufacturing processes and product quality.
Our burglary and data safes are ECB-S certified, ensuring that they meet the highest standards of security. We take our responsibility to protect your valuables and data very seriously and work tirelessly to ensure that our products deliver what they promise.
Our fire safes are tested according to the Nordic test – NT fire 017. This ensures that they offer superior protection against fire, giving you peace of mind that your valuables and data are safe in the event of a fire.
At Kaso, we are committed to providing the highest levels of customer satisfaction, and our focus on quality and expertise ensures that our customers receive only the best products and services. Get in touch with us today to learn more about how we can help you protect your valuables and data.