Fire safes PK-40
Fire classification NT FIRE 017 – 60 Paper / 60 Diskette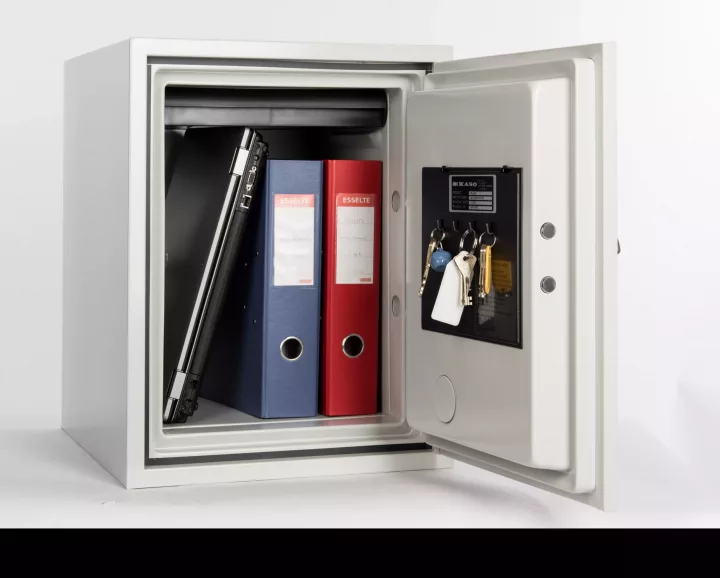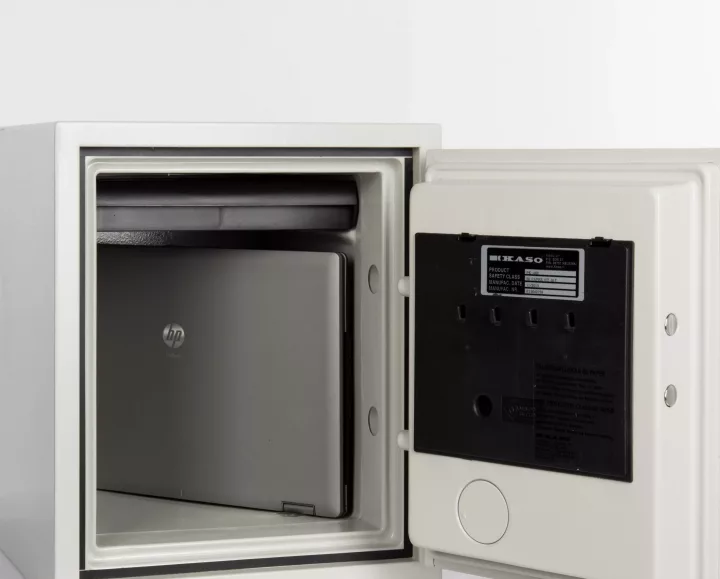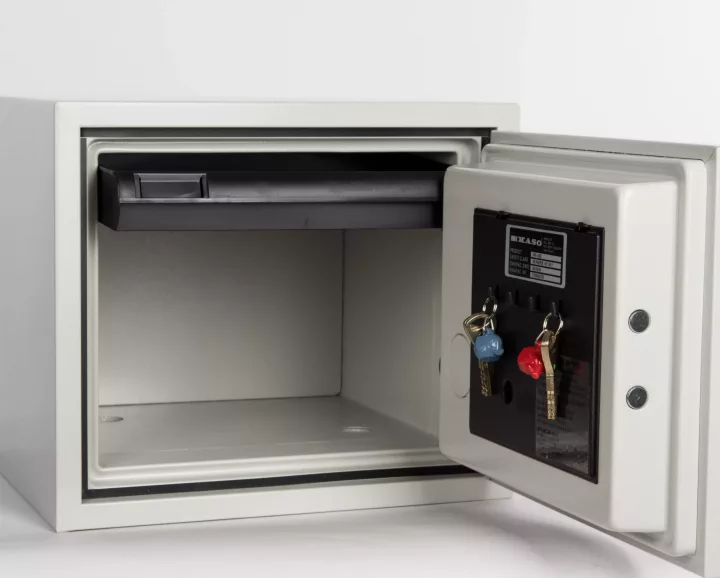 Kaso PK-40 series fireproof safes are designed for daily fire safety both in offices and homes.
PK-40 fireproof fire safes come in easy-to-handle sizes and store small items as well as A4-sized files.
Fire classification NT Fire 017 – 60 Paper and 60 Diskette (for PK-45 model).
Read more
Product materials
Due to the light weight and modern design, these fireproof fire safes are easy-to-use in a normal office or home fire safety environments, since you can keep them on your desk or place them almost anywhere in your office.
All PK-40 fireproof fire safes are equipped with Kaso electronic code lock, right-handed door and models PK-43, 44 and 45 have floor anchoring options.
Product materials
Model
Fire Class
External
(h x w x d) mm
Internal
(h x w x d) mm
Volume
(liters)
Weight (kg)
Standard Fittings
PK-43 Fieproof safe
NT Fire 017- 60 Paper
360 x 415 x 365
260 x 320 x 235
19
31
1 pull-out tray
PK-44 Fireproof safe
NT Fire 017- 60 Paper
420 x 350 x 435
320 x 260 x 305
25
36
1 pull-out tray, 1 shelf
PK-45 Fireproof safe
NT Fire 017- 60 Paper
520 x 405 x 440
410 x 300 x 300
36
55
1 pull-out tray, 1 shelf
PK-45 Media Fireproof Safe
NT Fire 017 - 60 Dis
520 x 405 x 440
315 x 200 x 200
e.g. 53 CD
65
1 shelf
Other products you might be interested in